My Team
As a Financial Representative for the Northwestern Mutual, I am committed to helping my clients whether they are concerned for their own financial needs or those of their family or business. I don't do it alone. Here you will find a listing of the people who help make it happen.
Together, we stand committed to providing the best customer service possible. If you have a problem or need assistance at any time, please let us know.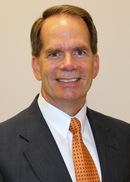 Kurt R Feldner
Associate Financial Representative
Office 614-221-5287

Kurt brings over 35 years of life & health insurance experience to our team. Kurt's lengthy background & experience includes a variety of things like disability claims analysis, underwriting tracking, sales administration, multi-lines product knowledge, and very strong written & verbal communications.

Kurt has been married to his wife, Cindi for 34 years & they have 2 grown children who have families of their own. Kurt's kids & their families live in Ohio as well, so Kurt gets to see his 7 beautiful grandkids regularly.

Kurt is a huge sports fan & has been a lifelong supporter of two Ohio pro teams – the Cincinnati Bengals & Reds. He's also a proud fan of the Ohio State Buckeyes, where both of his children graduated. Kurt also loves to work in the yard & says this is his way of relieving stress. When Kurt's not in the office, working in the yard, watching sports or visiting his grandkids, he enjoys using his voice for voice over work.

Kurt doesn't shy away from the fact that he's a customer-focused "servant" all the way. If you need help of any kind, please don't hesitate to let Kurt know. He's there to help serve you and your needs.